Services
Vegetation Clearing
Plains Environmental Services, Inc (PES) owns and operates equipment for tree, shrub, and vegetation clearing projects.
A John Deere 333G track-mounted skid steer is used to power a 6.5-ft. Bradco Extreme Duty Ground Shark Brush Cutter mulching unit that can mulch heavy density brush and trees up to 7" in diameter. Smaller vegetation can also easily be mulched with the same unit.
A Power Tilt Tree Saw built by Sidney is available to cut down trees up to 24" in diameter. Tree limbs as high as 12 ft. can also be trimmed with the tree saw providing clearance to get field equipment near sampling locations. A grapple bucket is also available to remove large branches and downed trees to allow work areas to be cleared.
PES operators have been trained by the manufacturing plant dealers and have many years experience operating the equipment in a safe manner.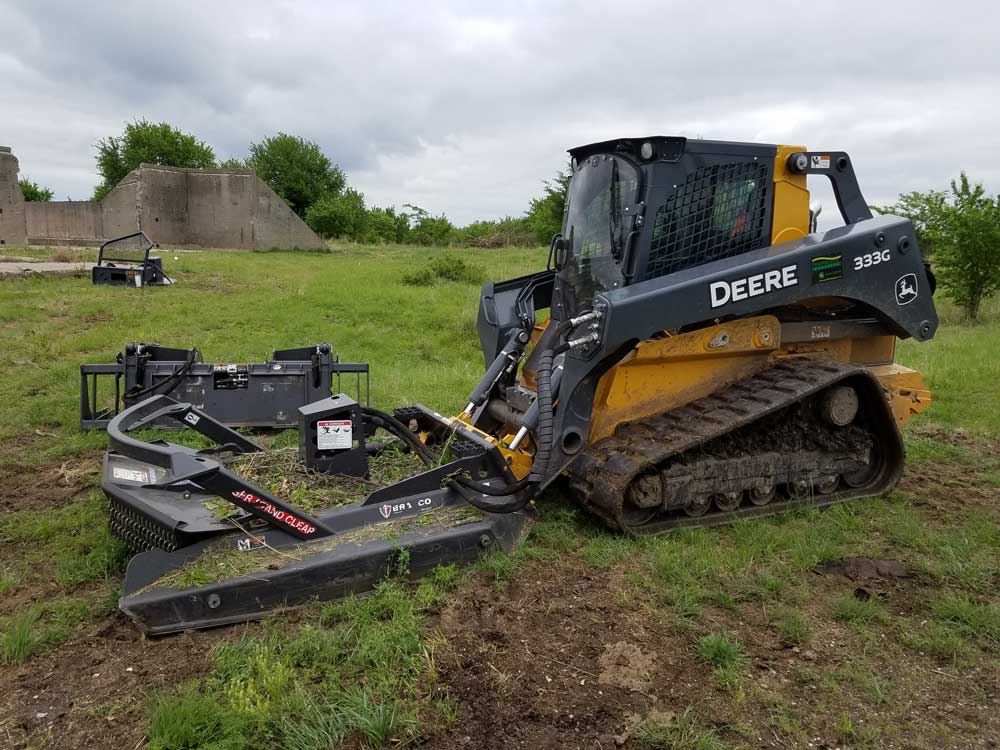 Gallery